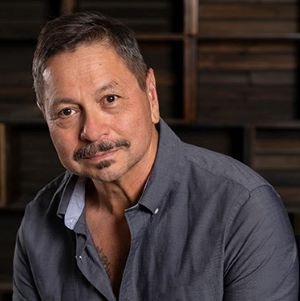 Michael Nava (Cupid Shot Me "Introduction")
Michael is the author of an acclaimed series of eight novels featuring gay, Latino criminal defense lawyer Henry Rios who The New Yorker, called "a detective unlike any previous protagonist in American noir." He is the recipient of seven Lambda Literary Awards in the gay mystery category and the Bill Whitehead Award for Lifetime Achievement in LGBT Literature.
His most recent Rios novel, Lies With Man, was published in April 2021 by Amble Press, an LGBTQ press of which he is also managing editor. The Washington Post review of the novel called Nava "a master of the genre."
In addition, he is the author of The City of Palaces, a historical novel set in Mexico City against the background of the 1910 Mexican Revolution. His next book will be a sequel to The City of Palaces called A Village in Babel, set in two border towns at the Arizona/Mexican border.
You can find him at michaelnavawriter.com.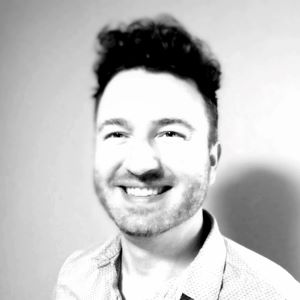 Gregory Ashe ( Cupid Shot Me "Responsible Adults")
Gregory is a longtime Midwesterner. He has lived in Chicago, Bloomington (IN), and Saint Louis, his current home. When not reading and writing, he is an educator.
You can find him at gregoryashe.com.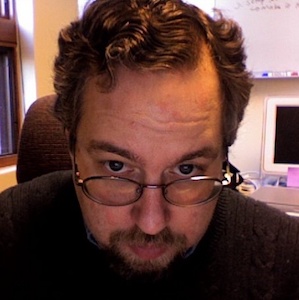 J.B. Sanders ( Cupid Shot Me "Glen & Tyler Skip Dessert")
The author lives with a non-imaginary cat, and works in computer support (you know, the day job), all in Upstate New York. He divides his time between writing humorous suspense novels, reading science fiction and urban fantasy, absorbing too much British TV (or as his roommate would say "those crappy BBC mysteries"), pondering why he didn't write a scifi or fantasy novel, and his various hobbies. No, reading isn't a hobby. It's more like a vocation. The author also wonders how people get away with talking about themselves in the third person this way. It's awkward.
You can find him at glenandtyler.com.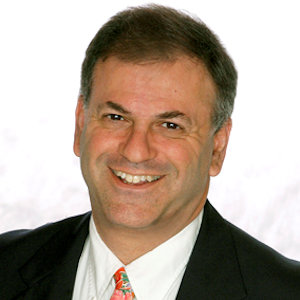 Neil Plakcy ( Cupid Shot Me "Cabbage Key")
Neil is the author of over fifty mystery and romance novels, including the best-selling golden retriever mysteries and the highly acclaimed Mahu series, a three-time finalist for the Lambda Literary Awards. His stories have been featured in numerous venues, including the Bouchercon anthology Florida Happens and Malice Domestic's Murder Most Conventional and several Happy Homicides collections.
He is a professor of English at Broward College in South Florida, where he lives with his husband and their rambunctious golden retrievers.
You can find him at mahubooks.com.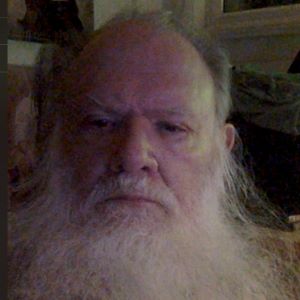 Mark Zubro ( Cupid Shot Me "Roses Are Dead")
Mark is the author of thirty-seven novels, eight short stories, and numerous articles in Chicago LGBTQ+ newspapers. His book A Simple Suburban Murder won the Lambda Literary Award for Best Gay Men's Mystery. Eight of his other books have been nominated for the award. He taught reading and English to eighth graders for thirty-four years. He was president of the teachers' union in his district for twenty years. He spends his time now napping, reading, writing, and eating chocolate.
You can find him at markzubro.com.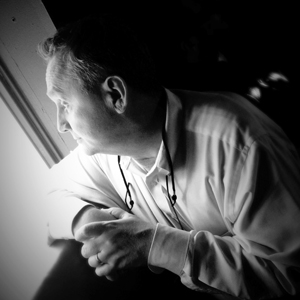 Mark McNease ( Cupid Shot Me "Paper Hearts: A Marshall James Thriller")
Mark is the author of ten novels, including the Kyle Callahan Mysteries and the Marshall James Thrillers. He has two short story collections published and six produced plays. He is a two-time Emmy winner as the co-creator of the children's TV program Into the Outdoors. He currently lives in rural New Jersey with his husband Frank and two cats.
You can find him at markmcnease.com. You can also like Mark on Facebook or on Twitter.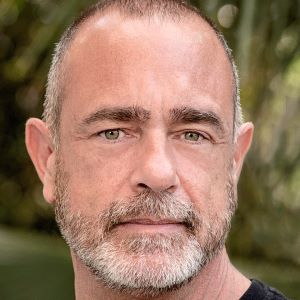 Rick R. Reed ( Cupid Shot Me "I've Been Inside Your House")
Rick is an award-winning and bestselling author of more than fifty works of published fiction. He is a Lambda Literary Award finalist. Entertainment Weekly has described his work as "heartrending and sensitive." Lambda Literary has called him: "A writer that doesn't disappoint…" Rick lives in Palm Springs, CA, with his husband, Bruce, and their two rescue dogs, Kodi and Joaquin.
You can find him at rickrreedreality.blogspot.com. You can also like Rick on Facebook or on Twitter. Rick always enjoys hearing from readers and answers all e-mails personally. Send him a message at rickrreedbooks@gmail.com.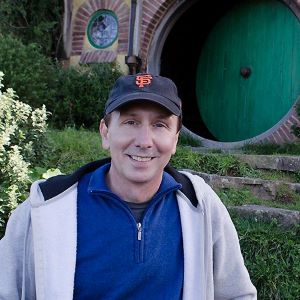 Marko Realmonte ( Cupid Shot Me "Paris")
Marko is the author of The Jake Weston Mysteries, a trilogy of novels with non-apologetic, positive queer role models for young adults. He has worked for more than two decades as a writer and photographer in the film and television industry. His client list included: The Walt Disney Company, the San Francisco Giants, Robin Williams, and the Academy Awards telecast. His latest screenplay is a sequel script to Call Me By Your Name for Sony Pictures. The Jake Weston Series has been optioned for television. Marko lives by the ocean in Santa Cruz, California.
You can find him at markorealmonte.com. You can also like Marko on Facebook or on Twitter or follow him on Instagram.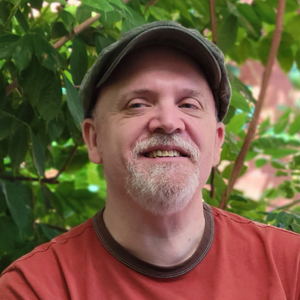 Brad Shreve ( Cupid Shot Me "Bound to Love")
Brad is the author The Mitch O'Reilly Mysteries. His first novel, A Body in a Bathhouse, has been described by Richard Stevenson (The Don Strachey Mysteries) as "an accomplished work of LA noir–niftily plotted, atmospheric and sexy, often witty." Brad lives in the Los Angeles South Bay with his husband, Maurice.
You can find him at bradshreve.com. You can also listen to him on the Queer Writers of Crime podcast, which he both hosts and produces.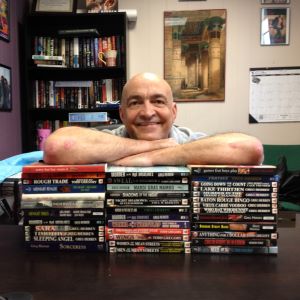 Greg Herren (Cupid Shot Me "This Thing of Darkness")
Greg is an award-winning author and editor. He has published over thirty novels, edited twenty-two anthologies, and published over fifty short stories. He has won two Lambda Literary Awards and Anthony Award, among others, and has been short-listed over twenty times (without winning) for awards including the Shirley Jackson and the Macavity. He lives in New Orleans with his partner of twenty-seven years.
You can find him at gregwritesblog.com.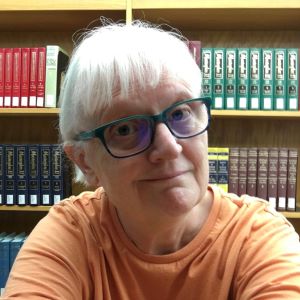 Meg Perry (Cupid Shot Me "Speed Murder", Editor)
Meg Perry is the author of the Jamie Brodie Mysteries, the Kevin Brodie Mysteries, and the Space Coast Mysteries. A native of Appalachia, she now lives on a barrier island in Daytona Beach, Florida, where she can see the ocean from her front yard. Meg has had two careers, the first in healthcare administration and the second in academia, and is about to embark on her third as a full-time writer.
You can find her at megperrybooks.wordpress.com. You can also like Meg on Facebook.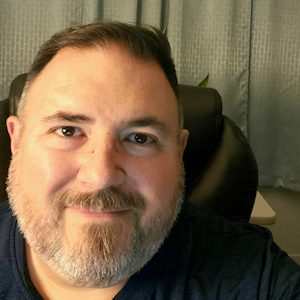 Frank W. Butterfield (Cupid Shot Me "Let's Fall in Love", Editor)
Frank is the Amazon best-selling author of over 85 self-published novels, novellas, and short stories. Born and raised in Lubbock, Texas, he has traveled all over the US and Canada and now makes his home in Daytona Beach, Florida. His first attempt at writing at the age of nine with a ball-point pen and a notepad was a failure. Forty years later, he tried again and hasn't stopped since.
You can find him at frankwbutterfield.com and on Facebook and Instagram. He loves to get your emails and messages, so keep 'em comin'!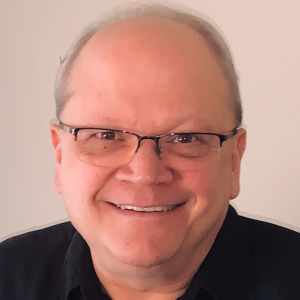 Ron Perry (Cupid Shot Me Cover design)
Ron Perry has had a varied career. Among other things, he's worked as a travel agent, interpreter for the deaf, and most recently, a graphic designer for a media company in the marijuana industry. Now retired from corporate America, he designs book covers for several authors and also writes gay romance under the pen name RJ Peterson.
You can find him at rperrydesign.com.